Balkans on the road of EU integration: Is the EU still the center of gravity?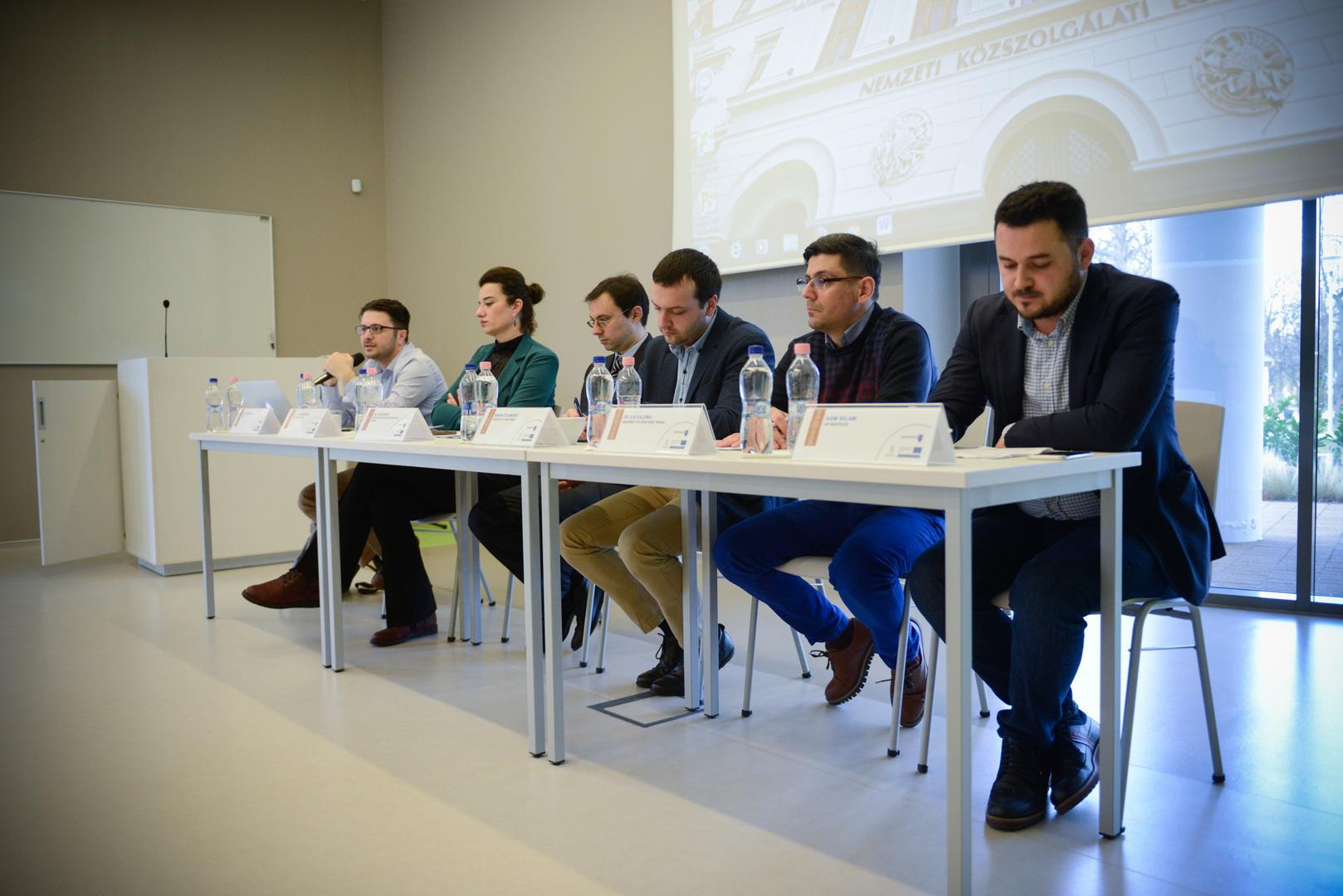 The international conference entitled 'Balkans on the road of EU integration: Is the EU still the center of gravity?' organized by the NUPS Centre for Strategic and Defence Studies took place on 13rd March 2018 in Budapest.
Several states in the Balkan region have successfully joined the European Union, and many of those who have so far failed to join, have opened accession negotiations. However, in recent years, this process seems to be tiring in many ways, while serious players such as Russia have gained positions in the region. Fatigue is perceptible not only within the EU but also the Balkan countries, and the question is raised whether the EU is still a reference point and, if so, how it serves as such. The aim of the event was to map out the political processes behind the phenomenon and to discuss the current status of negotiations with candidate states.
In the first panel of the conference, the speakers evaluated the current situation of the EU-accession process from the perspective of the aspirant countries. Dr. Enes Bayraklı (SETA) analyzed Turkey's, Dr. Jovana Marović (Politikon Network) Montenegro's, Boban Stojanović (University of Belgrade) Serbia's, Dr. Ilir Kalemaj (University of New York Tirana) Albania's and Agim Selami (ZIP Institute) Macedonia's biggest challenges and the likely scenarios regarding the particular negotiation processes.
The second panel discussed the limits of the EU's transformative power in the Balkans with the contribution of Dr. Dejan Vuk Stanković (University of Belgrade), Dr. Ešref Kenan Rašidagić (University of Sarajevo) and Dr. Muzaffer Şenel (Şehir University). The speakers focused on the question of how the external actors' (EU, US, Russia, Turkey, Iran) influence over the Balkans has changed.
In the third panel, Hana Semanić (Center for European Neighborhood Studies), Anna Orosz (Institute for Foreign Affairs and Trade), Dr. Bencze Edit Lőrinczné (Kodolányi János Univesity of Applied Sciences) and Péter Vajda (Energy Community) shared their views on the question of whether the EU has lost its interest in the Balkans. The experts evaluated the enlargement policy of the Juncker Commission and the European Commission's new Strategy for the Western Balkans which was adopted in February this year.
The event was organized within the KÖFOP-2.1.2-VEKOP-15–2016-00001 'Public Service Development Establishing Good Governance' project funding framework.